Auto Detailing Services You Can Trust
Premier Paint Protection
In Hammond, LA
Trust Pavone's Automotive Detailing LLC to give your car the treatment it deserves. From an in-and-out detail to complete vehicle protection, we'll have your car looking and smelling like new in no time.
See What Our Customers Are Saying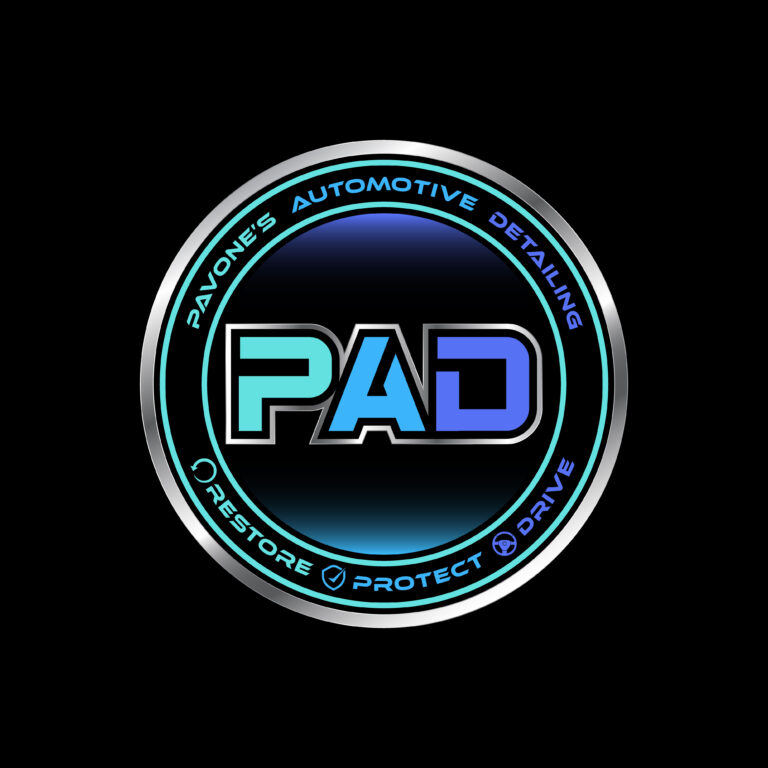 Stephen Boyer
from Facebook
I have trusted my car for years to Pavonne's and decided to do the ceramic coating with paint correction. I am disappointed I never did this sooner. I feel like I have a brand new car. Amazing work and customer service.
Lauren Walden
from Facebook
I just want to say I tried hiring 2 other detailer and both ghosted me Pavones took the time to answer all my questions and go over everything with me. He showed up on time and was very kind and my car looked better then when I first purchased it! I appreciate his knowledge and his amazing work ethic! I will definitely use him again!
Raedawn Holden
from Facebook
Got my car detailed by them last week and I honestly have never seen my car so clean! Wonderful people and even better work. Highly recommend!
Darlene Brister
from Facebook
Best auto detailing company ever. Couldn't believe how much my car looked brand new after James worked his magic on my disgusting messy car. This is where we go for all our vehicles.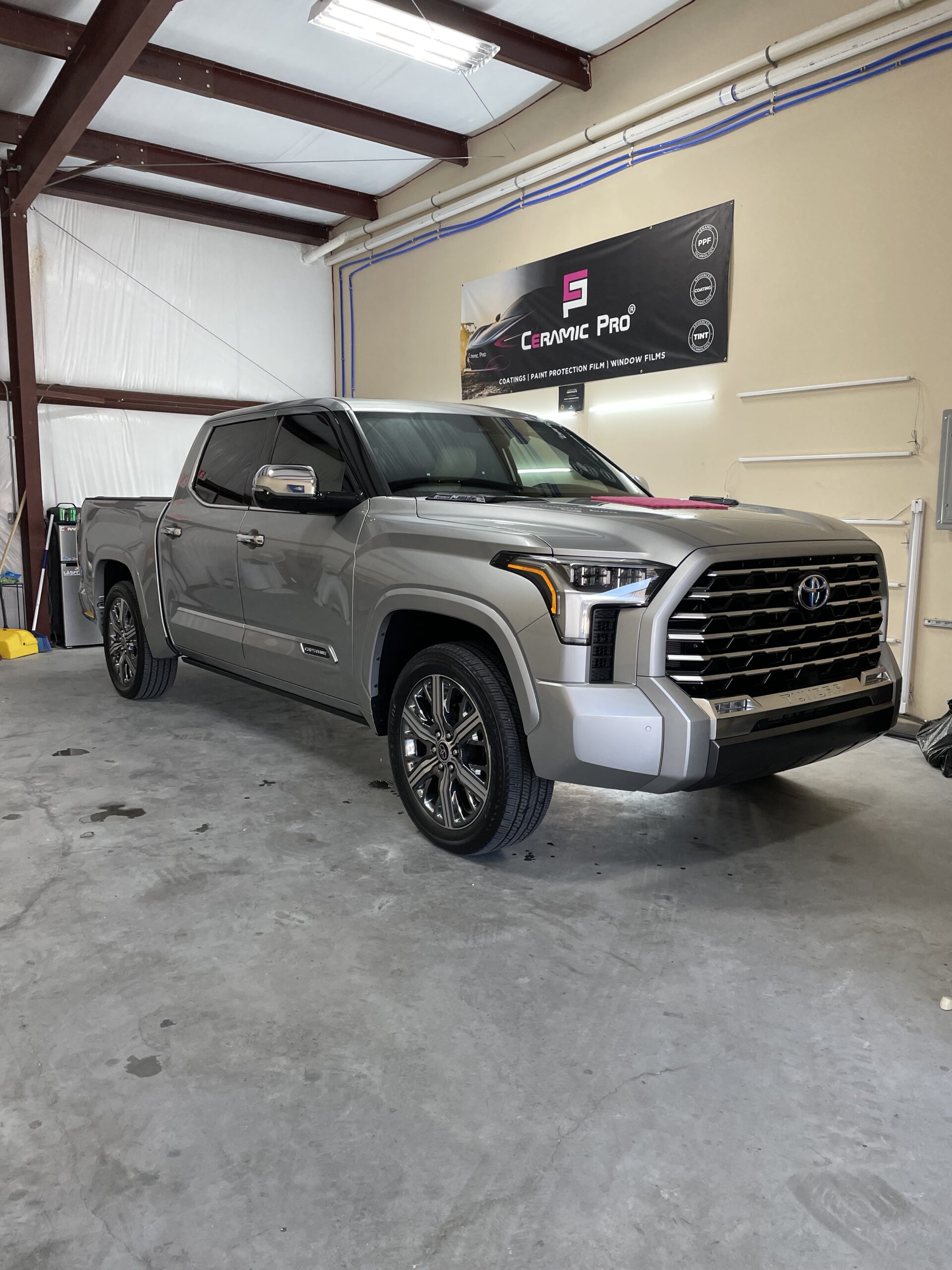 Professional Paint
Protection Services
When it comes to your vehicle, you want the best. And when it comes to the best, there's only one place to go: Pavone's Automotive Detailing LLC. We offer professional paint protection and detailing services that will give your car a perfect finish. We understand just how important your car is to you. That's why we take our time and pay attention to every detail in order to give you the best possible service.
From the moment you walk in, we'll make sure that you're comfortable and that all of your needs are taken care of. We'll also take a look at your car and discuss with you the best options for your specific needs. Our team of professionals know just what it takes to get your car looking its best. We use only the best products and equipment, and we have years of experience in auto detailing. We know how to treat every type of car, from luxury vehicles to everyday commuters.
Ceramic Coating
Our Ceramic Coating is a long-lasting product that will protect your paint and keep it looking new for years.
Window Tint
Our team of experts can tint any window in your car, truck, or SUV in just minutes. We use only the highest quality window tint films on the market.
Paint Protection Film
Paint Protection Film is a clear urethane film that is applied to the painted surfaces of a new or used car in order to protect the paint from chips.
Auto Detailing
Auto detailing services are a great way to keep your car looking new. At Pavone's, we offer a variety of detailing services to suit your needs.
Professional Detailing Services
to Keep your Car Looking New
If you're looking for a reliable and experienced detailing service, Pavone's Automotive Detailing LLC is a perfect choice. Our in depth process will transform the look of your vehicle inside and out. We stand by our work and we are confident you will not want to take your vehicle anywhere else after visiting us. 
Looking for a complete detail inside and out? We can get your vehicle looking "brand new" again! Are those terrible scratches and swirls making your paint look bad? Our paint correction and professional Ceramic Pro ceramic coating applications will do the trick! Are you tired of your vehicle looking like a fish bowl? Visit us to get the perfect window tint solution and enjoy privacy and added protection. Do you have a new vehicle that you want to protect for years to come? Our paint protection film services will give your vehicle complete protection! 
No matter what your vehicle is in need of when it comes to protection or correction, Pavone's will get the job done right. Pavone's Automotive Detailing aim's to be a step above the best. We take pride in making sure when you leave our shop that you are 100% satisfied. We are here to restore and protect so you can love to drive. We offer many ways for you to protect your vehicle so contact us today if you have any questions.
Get a Perfect Shine Every Time
Looking for a reliable and professional car detailing services in Hammond? Look no further than Pavone's Automotive Detailing LLC! We offer a wide range of services to suit your needs, from basic car washes to full-detail packages and protection options. Our experienced and certified detailers will work diligently to get your car looking its best.
We understand that not everyone has the time or inclination to keep their car perfectly clean and shiny all the time. That's where we come in – let us take care of the detailing for you so you can relax and enjoy your ride! Contact us today for a free estimate.
High-Quality Ceramic Coating Applications
Pavone's Automotive Detailing LLC is a full-service paint protection studio in Hammond that offers a variety of ceramic coating applications to keep your car well protected. Our high-quality ceramic coatings will protect your car against the elements for years to come. Our #1 choice for your vehicles protection is Ceramic Pro. This multi-layered, clear, liquid nano-ceramic coating will transform your vehicle to give it a "glass shield". 
Benefits of ceramic coating:
A ceramic coating is a liquid polymer that is applied to the exterior of a vehicle. The coating bonds with the paint and creates a protective layer that is impervious to water, dirt, and other contaminants.

The durability of a ceramic coating is far superior to traditional waxes or sealants. A properly applied coating will last for years, and the only maintenance required is an occasional wash with mild soap and water.

A ceramic coating will protect your paint from fading due to ultraviolet (UV) exposure, and it will also make the paint easier to clean and keep looking new.

Ceramic coatings can be applied to any type of paint, including clear coats. The coating will not change the color or appearance of the paint, and it can be applied to new or used vehicles.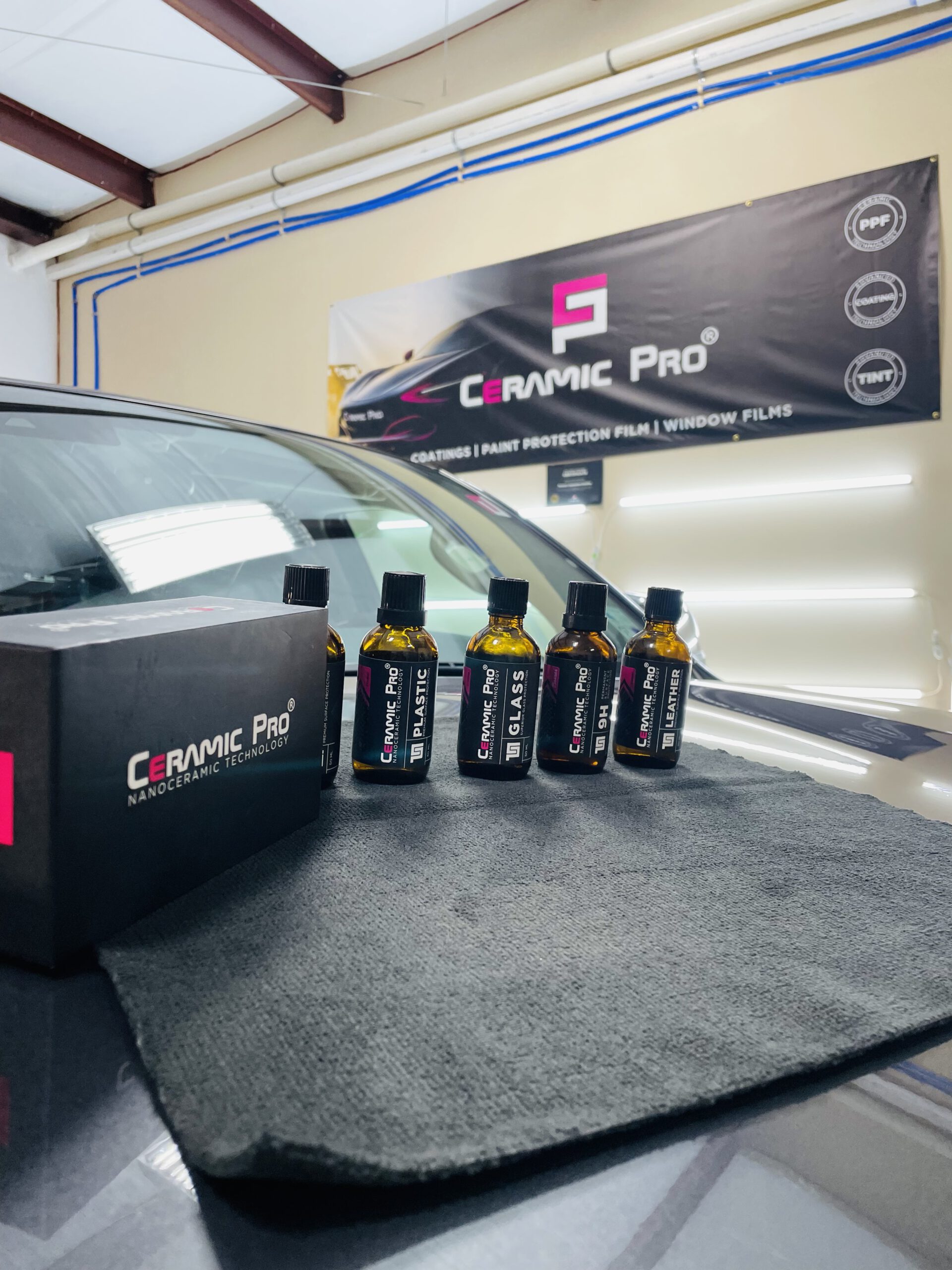 The Best Window Tint In Hammond, LA
Looking for a reliable and professional window tint service installer in Hammond? Look no further than Pavone's Automotive Detailing LLC! We offer a wide range of tint options to suit your needs. It's time to enjoy complete privacy and protection!
Our window tinting service can provide a number of benefits. By blocking out the sun's harmful UV rays, window tint can help to keep your car's interior cooler and more comfortable. In addition, window tint can help to reduce glare, making it easier to see while driving.
Getting your vehicle tinted can also provide an extra measure of privacy and security, deterring would-be thieves from looking inside your car. When choosing a window tinting service, be sure to ask about the different types of window film available and the level of protection they offer. With so many benefits, it's easy to see why window tinting is a popular choice.
Ultimate Paint Protection Film Services
Here at Pavone's Automotive Detailing LLC, we pride ourselves on providing the highest quality services possible for our clients. We understand that your car is a major investment, and we want to help you protect that investment by keeping it looking its best. Our team of experienced and certified paint protection film / clear bra installers will do just that! 

When you come to us for paint protection, we will first consult with you to discuss your specific needs and goals. We will then inspect your vehicle in order to create a customized protection plan that will address all of the areas that need attention.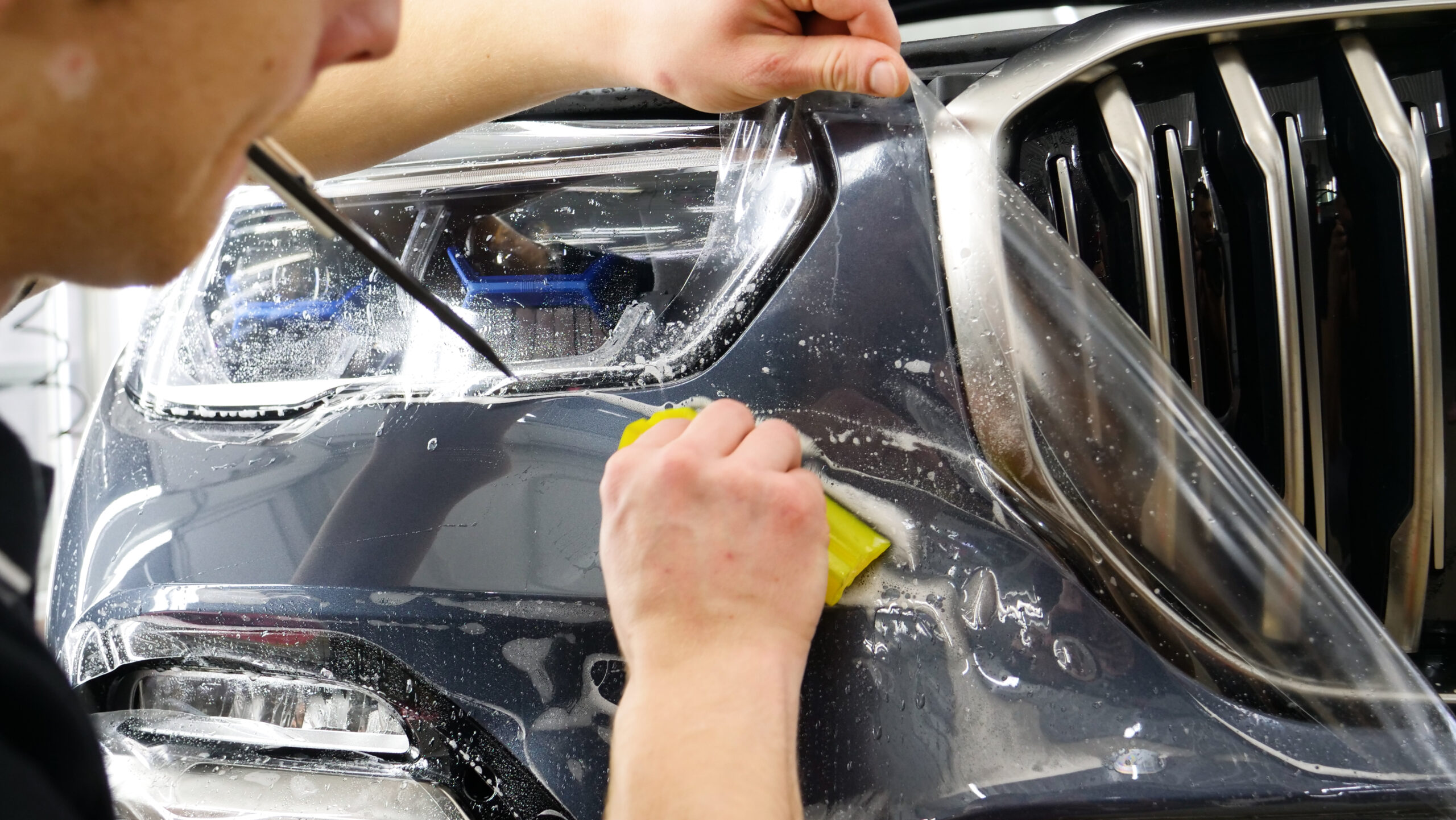 Expect Excellence at Pavone's
If you're looking for a detailing service that will take care of your car like it's their own, look no further than Pavone's Automotive Detailing. We offer a wide range of services including; ceramic coatings, window tint, paint protection film, and auto detailing. We use only the best products available and we're passionate about cars. Visit us today to keep your vehicle looking its best!
We understand that not everyone is familiar with the ins and outs of automotive detailing and paint protection in Hammond, LA, so we're happy to walk you through the process and answer any questions you may have. We want you to be 100% satisfied with our work, and we're confident that you will not be disappointed. Contact us today to schedule an appointment!

Team of Experienced Professionals
Our team of experienced professionals is here to help you get your car looking and smelling its best. From a basic wash to full detailing, we can take care of everything for you. We use only the highest quality products and equipment, so you can be sure your car will look great when we're done.

Provide a Clean and Comfortable Environment
At Pavone's Automotive Detailing, we strive to provide a clean and comfortable environment for our clients. From the moment you walk in, you'll be greeted by one of our friendly staff members who will help you get settled in. We have a variety of services to choose from, so you can find the perfect one for your needs.

Latest Tools and Techniques
At Pavone's Automotive Detailing LLC, we use the latest tools and techniques to get your car looking its best. We have over a decade of experience in the automotive detailing industry, and we know how to make your car look new again. From waxing and polishing to deep-cleaning the interior, we can do it all.

Unparalleled Customer Service
We pride ourselves on providing unparalleled customer service. From the moment you walk in the door, we'll make you feel welcome and provide a detailed explanation of our services. We'll work with you to create a detailing package that meets your needs and budget, and we'll never sacrifice quality for speed.
Let us show you how easy it is to have a car that looks brand new all the time! All you need is our experienced team and sometimes for us to work on your vehicle. We promise, that the results will speak for themselves.
Contact us today for more information on our services!
About Hammond, Louisiana
Hammond is the largest city in Tangipahoa Parish, Louisiana, United States, located 45 miles (72 km) east of Baton Rouge and 45 miles (72 km) northwest of New Orleans. Its population was 20,019 in the 2010 U.S. census, and 21,359 at the 2020 population estimates program. Hammond is home to Southeastern Louisiana University, is the principal city of the Hammond metropolitan statistical area, which includes all of Tangipahoa Parish and is a part of the New Orleans-Metairie-Hammond combined statistical area.
Neighborhoods in Hammond, Louisiana
Westdale, Woodland Park, Whitmar Acres, Oak Ridge, Hammond Historic District, Villa West, Hammond, Hammond Downtown Development District, North Oak Park, Southwood Ridge, Hammond Police Department, Avalon Terrace, Natalbany, DSLD Homes - Coburn Lakes **NEW PHASE COMING SOON**, Zemurray Park, Bonaire Estates, Hammond Recreation, Tangipahoa River, Daelen Homes, Woodlake Estates
Things To Do in Hammond, Louisiana
Bus Stops in Hammond, Louisiana to Pavone\'s Automotive Detailing
Bus Stop in Hammond Station Hammond, Louisiana to Pavone\'s Automotive Detailing
Bus Stop in Gaten's Adventures Unlimited LLC Hammond, Louisiana to Pavone\'s Automotive Detailing
Bus Stop in Pilot Travel Center Hammond, Louisiana to Pavone\'s Automotive Detailing
Bus Stop in Laplace (E) Hammond, Louisiana to Pavone\'s Automotive Detailing
Bus Stop in Hammond North Shore Regional Airport Hammond, Louisiana to Pavone\'s Automotive Detailing
Bus Stop in O Neal Ln @ north of Old Hammond Hwy - N Hammond, Louisiana to Pavone\'s Automotive Detailing
Bus Stop in Old Hammond @ E Contour - E Hammond, Louisiana to Pavone\'s Automotive Detailing
Bus Stop in Evangeline St @ Hammond St - W Hammond, Louisiana to Pavone\'s Automotive Detailing
Bus Stop in Pontchartrain + Old Hammond Highway Hammond, Louisiana to Pavone\'s Automotive Detailing
Bus Stop in TA Truck Service Hammond, Louisiana to Pavone\'s Automotive Detailing
Bus Stop in Sherwood Forest Blvd @ Old Hammond Hwy - S Hammond, Louisiana to Pavone\'s Automotive Detailing
Bus Stop in Sherwood Forest Blvd @ Old Hammond/Sonic - N Hammond, Louisiana to Pavone\'s Automotive Detailing
Driving Directions in Hammond, Louisiana to Pavone\'s Automotive Detailing
Driving Directions from Microtel Inn & Suites by Wyndham Pearl River/Slidell to 542 J F Smith Ave unit 205, Slidell, LA 70460, USA
Driving Directions from Candlewood Suites Slidell Northshore, an IHG Hotel to 542 J F Smith Ave unit 205, Slidell, LA 70460, USA
Driving Directions from Homewood Suites by Hilton Slidell, LA to 542 J F Smith Ave unit 205, Slidell, LA 70460, USA
Driving Directions from La Quinta Inn by Wyndham New Orleans Slidell to 542 J F Smith Ave unit 205, Slidell, LA 70460, USA
Driving Directions from Hampton Inn Slidell to 542 J F Smith Ave unit 205, Slidell, LA 70460, USA
Driving Directions from Motel 6 Slidell, LA - New Orleans to 542 J F Smith Ave unit 205, Slidell, LA 70460, USA
Driving Directions from Super 8 by Wyndham Slidell to 542 J F Smith Ave unit 205, Slidell, LA 70460, USA
Driving Directions from Domino's Pizza to 542 J F Smith Ave unit 205, Slidell, LA 70460, USA
Driving Directions from Service Glass of New Orleans to 542 J F Smith Ave unit 205, Slidell, LA 70460, USA
Driving Directions from Penske Truck Rental to 542 J F Smith Ave unit 205, Slidell, LA 70460, USA
Driving Directions from Rhino Web Studios to 542 J F Smith Ave unit 205, Slidell, LA 70460, USA
Driving Directions from Best Western Slidell Hotel to 542 J F Smith Ave unit 205, Slidell, LA 70460, USA
Reviews for Pavone\'s Automotive Detailing Hammond, Louisiana